MUSIC FOR THE MYSTERIES
has toured ICELAND with Melangell - Honey angel:

STEFAN PARKMAN

conducted this Nordic Melangell project at
Skálholt Summer Concerts, with the ensemble, Icelandic choir and actor. LISTEN

MARIA ELLINGSEN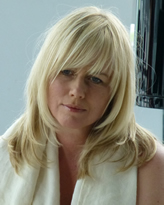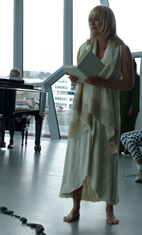 performed the storyteller's role in Icelandic

,

translated
by Þórarinn Eldjárn.

Music for the Mysteries worked with María Ellingsen in the Nordic House and performed with her in Reykjavík in HARPA
Skálholt Summer Concerts hosted the choir project. The festival made the Nordic Melangell project part of the celebration of their 40th anniversary in 2014. Choir singers came from South Iceland Chamber Choir

choir rehearsal:
Hilmar Örn Agnarsson
The Danish composer Hanne Tofte Jespersen has composed the main vocal part for contralto Agnethe Christensen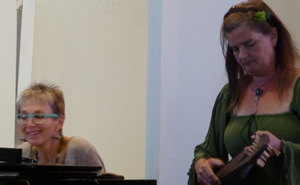 SPONSORS of Music for the Mysteries' projects in Iceland:
Clara Lachmanns Fond, Foundation for Danish-Icelandic Collaboration, Djbfa, Soloists Association of 1921,
Danish Musicians Union,
Dmf Roskilde.
Co-organisers and collaborations partners:

Skálholt Summer Concerts,
South Iceland Chamber choir
Nordic House in Reykjavík, Harpa



CD: The Testimony of MELANGELL
på MERIDIAN RECORDS (UK)
LISTEN!
"ORIGINAL AND VISIONARY MUSIC"
The Daily Paper
VIDEOS Choreographed Concert (Vimeo)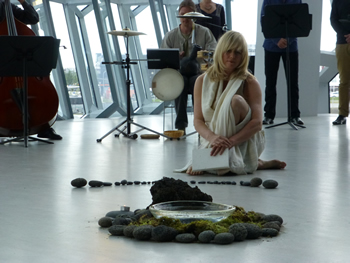 Melangell as total art in Musicon Hall 9
more photos from first performaces during the Schubertiade 2011.
download PHOTO PAGE from first performances...(pdf)
read more about the Nordic-Welsh Melangell projects
Swedish choreographer
SARA EKMAN
has created the Melangell choreography which Music for the Mysteries performs
in the Nordic-Welsh projects.
Sara has based her choreography on Hanne Tofte Jespersen's music,
Mike Harris' text and
Alison Michell's installation.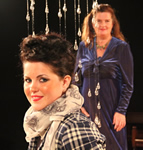 TWO honey angels:)
Welsh actor LAURALEE NICOLE with Swedish contralto
AGNETHE CHRISTENSEN.
Lauralee recorded the story teller's
recitals with the group and performed with us during
release concerts in DK
in Oct 2012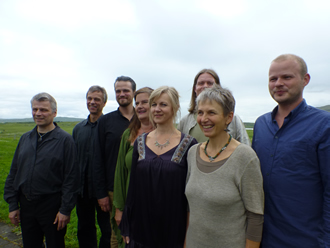 MUSIC FOR THE MYSTERIES 2014
Agnethe Christensen

,

contralto & kantele,

sings Melangell


Teit Kanstrup,

bass baritone

, sings Prince of Brochwell
Bente Vist,

soprano soloist

,

Jakob Skjoldborg,

tenor soloist




Kuno Kjærbye

,

violin




Ida Bach Jensen /

Jeppe Mørch Sørensen

, double bass


Hanne Tofte Jespersen

, piano, alto, composer


Anders Hvidberg-Hansen

,

percussion
Music for the Mysteries recorded the
Melangell-music in 2012: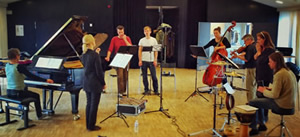 Meridian Records' chief sound engineer Richard Hughes created wonderful 'natural sound'. The 65 minutes recorded music is edited by Susanne Stanzeleit.
read more...

Bent-Erik Rasmussen, general secretary of the Schubertiade and former radio producer, served as our very good executive producer.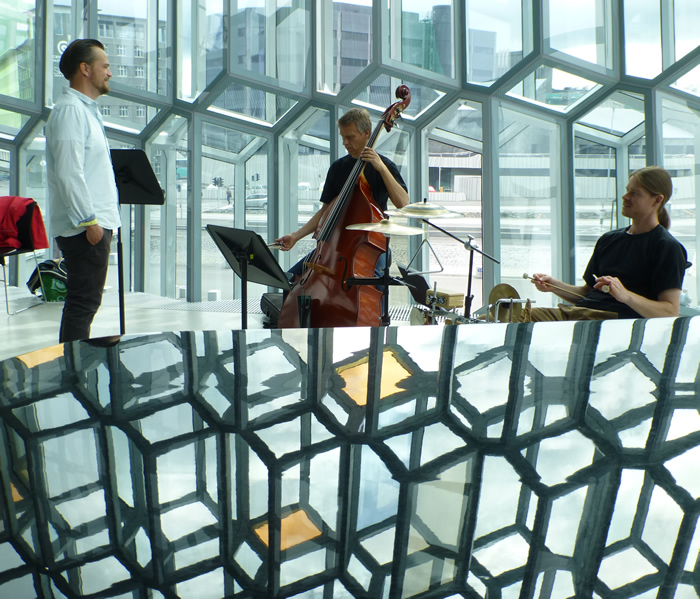 earlier CD "THE SEVEN NATURES" listen...




"I discovered that small tunes and themes emerge when I meditate on texts from the mystery traditions.
So afterwards I quickly write down the motives and later compose on the basis of them. In a way a kind of archeological work of the mind which for me has proved a way to composing."

Listen to music by Hanne:
"Our remote ancestor Enoch rose in Vision into the Inner worlds of Creation, and their Mysteries were revealed to him. In the noise and haste of our modern world it is not so easy to reach into those worlds. But this haunting and evocative music will lift you up, support with sound and rhythm, and carry you on an imaginative journey where you can experience their wonder and mystery for yourself." - WENDY BERG, UK
MUSIC FOR THE MYSTERIES recorded in the fine music hall at Kongegården in Korsør.
Read more about the session....
Pitch & Time Production/ Thomas Li & Niels Høg were in charge of technicalities.
Niels Høg was our sound engineer during the recordings in Kongegården.
Afterwards Hanne Tofte Jespersen went to Wales to have author Mike Harris to do the recited texts,
incl. his own lyrics for The Seven Natures.
Thomas Li mixed the recordings in MyRoomStudio in Copenhagen.
Mike came over for the release concert and did the recitals.



The first CD is released on the Faroese label TUTL