In Music for the Mysteries musicians with different backgrounds work together.
Each member also has his or her own carrier in DK and internationally
as a performing and composing artist.
WE ARE:
Kuno Kjærbye, Ida Bach Jensen / Jeppe Mørch Sørensen, Teit Kanstrup,
Agnethe Christensen, Bente Vist, Anders Hvidberg-Hansen,
Hanne Tofte Jespersen, Jakob Skjoldborg.

Agnethe Christensen
contralto and kantele

Swedish born singer, resident in DK, classically educated soloist with roots in Swedish folk music, has a career within early music, medieval ballads and modern performance theatre, incl. Hotel Proforma and since 2001 with Benjamin Bagby's international medieval group Sequentia.
Anders Hvidberg-Hansen
percussion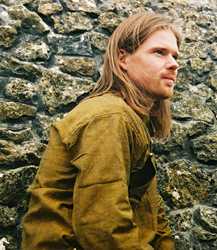 Main instruments: African drums & percussion incl. drum set.
Being a most versatile drummer, his roots are in world music and include more than 15 years of exploring West African rhythms. Plays drums of various origin plus original Ghanaian xylophone (balaphone).
read more about Anders
Hanne Tofte Jespersen
alto and piano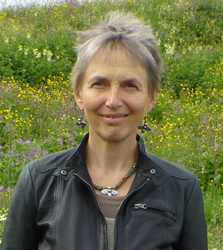 initiator and leader of Ensemble Music for the Mysteries.
Hanne has a background in both classical and contemporary music, incl. African roots music.
Also works as a singer and storyteller in concerts for children.
Among her later works are music for choir and mixed chamber groups.


Kuno Kjærbye
violin

Kuno is a classical solo violinist and a composer of modern music, incl. for theatre and performances combining music and image projections. Duo with pianist Kirsten Beyer-Karlshøj.
Composer, in 2016 artist in residence in Ålborg and Hjørring Districts. In 2008 commissioned by the Viking Ships Museum to compose for an image concert about the journey of Sea Stallion from Glendalough, released on DVD and CD in 2010. Among other works is Kuno's music for Henrik Ibsen's drama "Fruen fra Havet/ The Lady from the Sea" for a Norwegian-Mexican co-production in Mexico City 2006, and in 2013 music for Søren Kierkegaard's Philosophical Fragments.
read more about Kuno
Ida Bach Jensen
double bass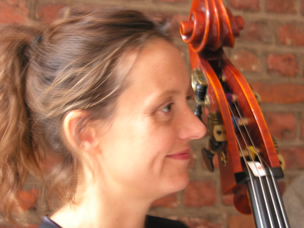 educated at the Nadia Boulanger Conservatory in Paris 1995-2000 by Francois Rabbath. Ida often works with contemporary muscians and performance artists incl. Martin Hall, Majbritte Ulrikkeholm, Aud Wilken, Birgit Løkke a.o. She is also a composer and has written for dance, theatre and films. She often collaborates with visual artists and lyricists.
In 2013 Ida created 'Composer', a documentary on composers' creative work.
Read more about Ida